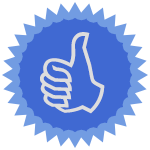 Satisfaction Guaranteed

I'm so confident in the quality of my online photography courses that if you're not totally satisfied within the first two weeks, I'll give you your money back!
I believe I have some of the best online photography courses on the web, and lots of my previous students agree (here's what they say). Whereas the big name online course providers will often break up closely connected topics and stretch them out into multiple diluted classes, I've jam-packed my courses with more information than other providers would dream of. That's because my top priority is that you get the necessary information in the most efficient way possible so that you can become a better photographer now, not a dozen courses from now.
And when you enroll in one of my courses, I will never farm out my correspondence with you to someone else. While many of the instructors at the big name providers will have interns or employees answer their student emails, I will always answer your emails personally, I will review your assignments myself, and I will be the only one critiquing your photos.
And unlike the other guys, I'm not just some contracted photographer through a third-party provider. My courses are my passion, and I've poured my blood sweat and tears in to them. I answer to no boss or CEO, only to you.
Like the local mom-and-pop joint with the best waffles you've ever tasted, I'm the local mom-and-pop photography instructor with the best photography classes you've ever taken. This isn't just a paycheck for me - I take pride in making people better photographers. And I hope to work with you soon.
Details & Restrictions:
Enroll in one of my online photography courses or one of my course discount packages and if you're not completely satisfied with the quality of the course(s) within the first 2 weeks, I'll refund your entire enrollment fee. Student must request refund via email no later than 14 calendar days after initial payment is processed in order to be eligible for a refund. After 14 days following initial payment, no refunds will be given. No exceptions. View entire Cancellation and Refund Policy here.